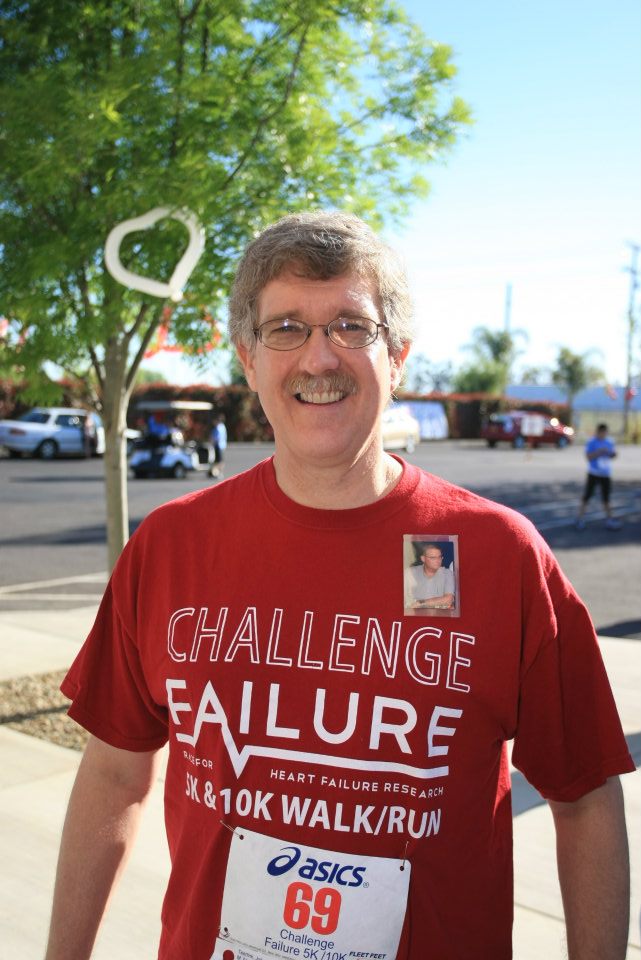 Dr. John R. Teerlink,
FACC, FAHA, FESC, FRCP(UK)
is Director of the Heart Failure Program and Clinical Echocardiography Laboratory at the San Francisco Veterans Affairs Medical Center. He was Marc Boriack's physician, a huge support to the Boriack Family and an integral member of the Challenge Failure team.
Dr. Teerlink graduated from Swarthmore College with Highest Honors in Comparative Religious Studies and Cellular Biology. After receiving his medical degree from Harvard Medical School, where he performed a year of research in the laboratory of Drs. Janice and Marc Pfeffer, he completed an internal medicine residency at the University of California, San Francisco (UCSF). He continued his basic science training through a post-doctoral research fellowship at Hoffman-LaRoche in Basel, Switzerland with Drs. Martine and Jean-Paul Clozel. Dr. Teerlink completed his cardiovascular medicine fellowship and a Howard Hughes post-doctoral research fellowship at UCSF, subsequently joining the faculty, where he currently is a Professor of Medicine.
He is actively involved in the design and execution of many acute and chronic heart failure clinical trials, serving on endpoint, data safety monitoring, and steering committees for numerous international studies investigating a variety of new therapies, including tezosentan (RITZ program, VERITAS), levosimendan (REVIVE), nesiritide (ASCEND-HF), serelaxin (Pre-RELAX-AHF, RELAX-AHF), rolofylline (PROTECT), omecamtiv mecarbil (CY1111, CY1121, ATOMIC-AHF, COSMIC-HF), warfarin/aspirin (WARCEF), and LCZ696 (PARADIGM-HF). He serves as a consultant on clinical development programs in multiple areas of cardiology, as well as in cardiovascular safety.
Dr. Teerlink has been an active member of the Heart Failure Society of America, serving on multiple committees including the Membership, Scientific Program, Corporate Affairs, and Guideline Committees, and is a founding member of the American Association of Heart Failure Nurses. He has also served on the National Committee on Heart Failure and Transplantation of the American Heart Association. Dr. Teerlink completed a four-year term as a permanent member of the United States Food and Drug Administration (FDA) Cardiovascular and Renal Drugs Advisory Committee, and currently serves as an ad hoc member of multiple other FDA advisory committees and panels for both medical devices and drugs. He is a member of the joint FDA/ Duke University Standardized Data Collection for Cardiovascular Clinical Trials Initiative to develop standardized definitions for cardiovascular endpoints. He was an Associate Editor for the Journal of Cardiac Failure, is currently the Guest Editor-in-Chief for JACC: Heart Failure, and is a clinical scholar presenting many lectures and publications, including a chapter on Acute Heart Failure in Braunwald's Heart Disease textbook. He was recently profiled in The Lancet as an internationally recognized leader in heart failure.